A confusing message is costing you business.
Customers are searching for solutions to the problems they have so they can get on with their day. The problem is companies spend too much time telling them ALL the products and services they offer, how long they've been in business, and why they are the best. This leaves customers confused so they move on searching for a solution.

Clear Message
Tell customers what you do with confidence.

Clear Plan
Maximize marketing channels saving you time. 

You want to grow your business, but marketing is time-consuming.
You have a business to run and your own problems to solve without having to worry about marketing. How do you create a message that solves a customers problem and delivers it consistently without adding one more thing to your plate?
We know marketing can seem overwhelming and can hold you back from launching and growing your business, but it doesn't have to be.
Creating a clear marketing message is the first step to helping your business grow.
In fact, once you develop a clear marketing message, creating the rest of your marketing strategy is pretty simple.
Start Growing Your Business
1) Schedule a call
Let's discuss your business, your needs and the vision for business growth.
2) Clear Message
Working together, we clarify your message using the StoryBrand 7-part framework so customers quickly know how you can help.
3) Clear Marketing
Create a marketing strategy that builds authority by providing information customers want so they know like and trust you.
"Your brand
should tell a
CLEAR STORY"
Donald Miller, Building A StoryBrand
Discover what's missing in your message
Alese Stroud
Corporate Insight Strategy
Schell has a gift for helping her clients find their story. Her questions and insights led us to refocus our messaging in a way that proved to be much more interesting to our potential customers. Our entire team enjoys working with Schell.
Tina McCord
ZUNI Learning Tree
Schell's energy and enthusiasm to support her clients is what drives her results. She assisted our company in aligning our goals and missions to match our actions. She played a strong role in developing company culture. Her marketing expertise led to sales and stellar customer support. In a nutshell, she's awesome!
Rob Hartman
Performance & Stress Expert
Trying to create a clear message for my peak performance method was difficult and complex.  Schell was able to demystify the complexities of my message and marketing to reach my audience.
Not sure if your message is clear?
Book a free 30min consultation.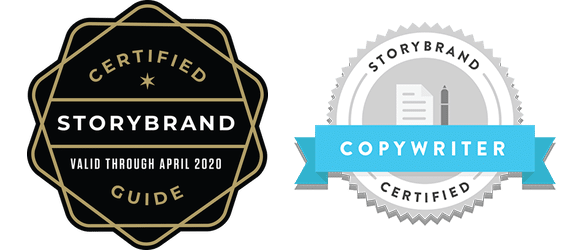 About us
The constant disruption of our day with never-ending messages makes it hard to reach customers and get them to take action. Customers don't by your products and services, they buy solutions to their problems. ClearMark helps you uncover your customers needs and the create the right messaging breaking through the noise so they buy and your business grows.